Top Acne Skin Moisturisers To Use in Singapore
Acne may be a very aggravating condition in which people often feel self-conscious and insecure about their appearance because of the red, inflamed bumps and pimples. There are a plethora of acne treatment alternatives to choose from. The list of products is seemingly endless, ranging from benzoyl peroxide lotions to salicylic acid washes.
In this article, we'll discuss the type of moisturisers that are suitable for acne-prone skin.
What are Acne Skin
Moisturisers
?
Acne Skin Moisturisers are specially formulated with no fragrance and are suited for acne-prone skin. They usually contain these descriptions on the container:
● Oil-free
● Non-comedogenic
● Won't clog pores
Look for lightweight, oil-free moisturizers
Labels like "non-comedogenic" and "oil-free" are important because it means that the moisturizer doesn't have any ingredients that might clog pores. Lightweight products that absorb quickly can curb the sensation of feeling overly greasy, especially if your skin is already on the oily side.
Opt for ingredients designed to soothe inflammation
Choose moisturizer packed with antioxidants and peptides. Antioxidants help to preserve and protect the skin from environmental damage, the same way lemon juice protects a sliced apple from oxidizing and turning brown. Peptides are chains of amino acids that are the building blocks of important proteins (like collagen, elastin, and keratin) in the skin.
Skip coconut oils, petroleum, and fragrance
Coconut oil can clog pores, while petroleum products may feel overly greasy and lead to breakouts. Fragrances, meanwhile, can be irritating and drying to skin that's already sensitized. It's best to skip fragrance altogether.
When should someone with acne use moisturiser?
People with acne may decide to shy away from moisturizing products because they're worried about clogging their pores, that it may make their skin more oily, or because it may cause additional breakouts.
You would want to apply a moisturiser after you wash your face. Dermatologists recommend using it every day and night as this helps to hydrate your skin, keeping the hydration levels optimum, which helps to reduce the formation of sebum.
If Singapore is so humid, why Use
Moisturisers
in Singapore?
Moisturisers are essential to ensure that your skin is in its' top shape, no matter what skin type it is. This is because moisture is needed to aid our skin's natural self-repairing capabilities, which helps prevent many skin issues (both short- and long-term).
Although h
umid weather does not cause skin dryness per se,
your skin will still require hydration to keep it supple. Hence, living in a country with humid weather like Singapore, it is important to use lightweight, non-greasy, hydrating
moisturisers
.
Best Acne Skin
Moisturisers
to Use
Hydration can feel like an enemy at times, but finding the correct balance is crucial. Even if you have oily skin, applying a moisturiser as part of your routine is recommended to protect the skin against environmental factors that can cause dehydration; your skin can be dehydrated even if it is oily.
If you are looking for a suitable moisturiser for Acne Skin, we recommend our Advanced Hydrating Moisturiser.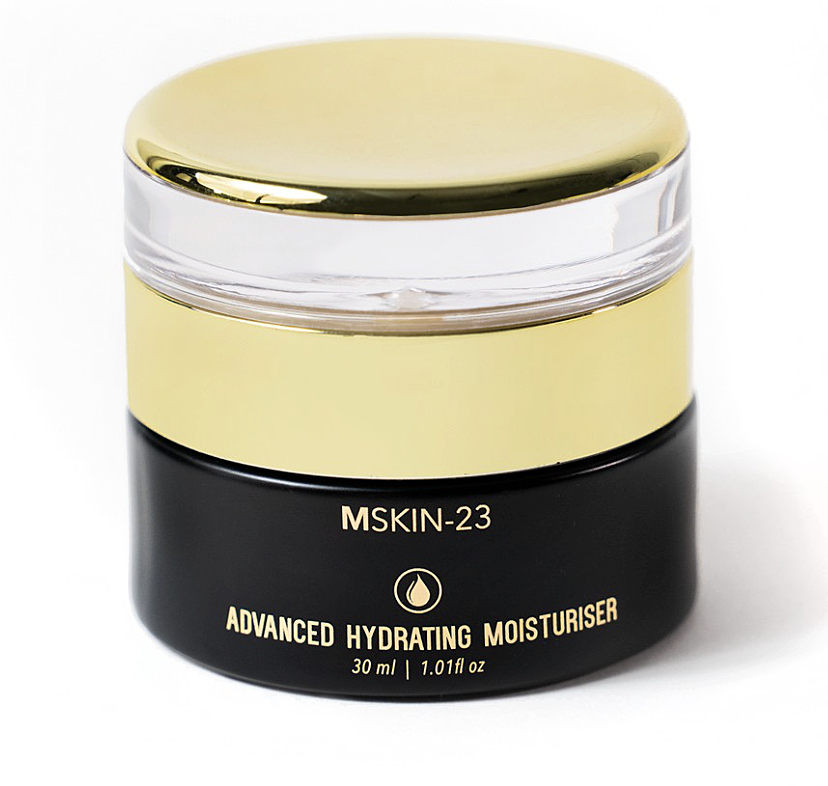 Size: 30ml
Type: Moisturiser
Characteristics: Non-sticky, Easy to absorb, Hypoallergenic
Skin Type: Dry, Oily, Combination, All types, Sensitive
Product Form: Cream
Skin Concerns: Dryness, Dullness, Acne Prone, Eczema Prone Skin
This clinical moisturiser provides immediate relief for dry skin by binding water and moisture to the skin. It is also hypoallergenic, fragrance-free and suitable for sensitive and eczema prone skin.
It deeply replenishes and locks in skin moisture for a beautifully glowing radiance and leaving skin with a satin finish. Infused with a superior system of emollients and humectants to restore the skin's natural moisture barrier.
Skin will be naturally vibrant, restored to its healthiest-looking centre.
Benefits:
● Keeps skin hydrated
● Protects the skin from dryness
● Helps improve sensitive and eczema prone skin
● Repairs, Restores, Hydrates from 1st use.
● Hypoallergenic, no preservatives, perfumes and colourants
You may purchase it here : Advanced Hydrating Moisturiser.
Conclusion
Acne-prone skin, contrary to popular belief, need hydration as well. Use a lightweight, non-comedogenic moisturiser with mild ingredients to moisturise your skin after cleansing or whenever your skin feels tight and dry.
Don't overlook this step because the correct moisturizer can actually manage your skin's oil production. Finding the ideal moisturiser for your skin may require some trial and error, but it'll be worth it.